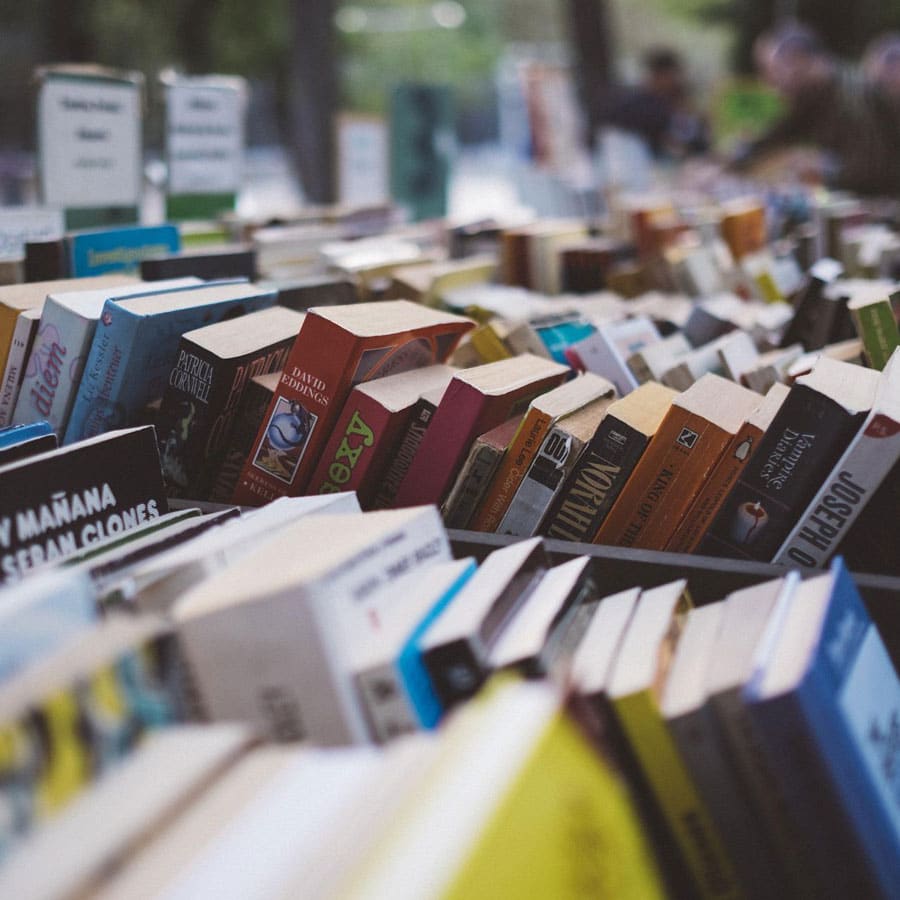 Twice Sold Tales Book Store
"EMPOWERING THE COMMUNITY THROUGH READING"
The Book Store is located at the northwest corner of the library building at 52 Ponquogue Avenue. Enter by the outside stairwell to the basement. Handicapped access is through the library.
Hours:
The Book Store is open on Saturdays, 9:00 AM to 2:00 PM.
Donation Policy:
Donations of gently used books are always welcome. Please bring them directly to the Book Store during store hours. Please DO NOT bring donations to the library on non-Book Store days unless by prior arrangement.
In addition to gently used books, we also accept DVD's, CD's, records, as well as puzzles and games (complete boxes only).
We DO NOT Accept:
Any books with odor, mildew or foxing.
Encyclopedia sets, American Heritage sets, text books or study guides more than 2 years old, computer books more than 2 years old, magazines, manuals, and VHS tapes.
Homemade CD's, cassettes or VHS tapes.
Your cooperation with this policy is greatly appreciated.
Fiction Hardcover $2
Non-Fiction $1
Trade Paperback $1.50
Paperbacks .50 ea or 5/$2
Children's .50 and UP
DVD's $3
Puzzles and Games are priced as marked
Books on CD 10% of retail price
Special items as marked
Need a book and the Book Store is closed? Look for our book shelves containing popular titles located in the Library across from the Circulation Desk.
Also, watch our for FLASH Sales!

The Friends rely on volunteers to help in the Book Store and with Special Events. If you are interested in becoming a Friends Volunteer click below to fill out the form on the Friends website.