Weekly & Special Programs
Programs @ HBPL: Weeklies, Specials & No Child left Inside
In order to register for programs children must have their own HBPL library cards. Library cards are given at birth, please go to the Circulation Desk to get your child their very own card.
Program registration forms will be available at the Children's Desk when the current newsletter is made available. You may return completed forms at the specified date in the current newsletter. We will  then begin entering registrations on the specified date in the current newsletter in the order in which they are received. You may also register in person or by phone on that specified date. Email registrations will NOT be accepted. Each child must have his/her own HBPL library card in order to register.
Please arrive on time for all programs. Latecomers may not be permitted entry depending on program. Parents/caregivers are always welcome to bring younger and/or older siblings of the registered child to a pre-school program however, if the children are both/all of the program's specified age each one must be registered separately to guarantee the proper amount of supplies. Registration dates are noted in the News From The Children's Room section of the Newsletter. Summer programming phone registration is only taken a day after the original registration date.
Children in grades 5 & 6 can now attend any programs after school without an adult. Students attending these programs may remain in the department until parental pickup (no later than 6pm). A signed permission slip for each program is required prior to attendance. Any child who arrives without a signed permission slip must call a parent for IMMEDIATE pick up. Permission slips are available in the children's room.
The recurring Weekly Programs offered in the HBPL Children's Room run for five weeks within each newsletter period (January/February, March/April, May/June, July/August, September/ October & November/December). In addition, we also offer an average of at least a dozen Special Programs during each newsletter period. Our Special Programs are based on Music, Arts & Crafts, Pregnancy & Birth, Progressive Parenting Themes, Exercise (Yoga & Zumbini), Creativity & Baking, Children's Literature & Illustration, Authors, Illustrators & Award Winners, Animals & Benefits for local wildlife refuges, Outreach from local farms, museums and educational institutions and much more. See your newsletter for details on current programs.
Our Weekly Programs:
You are your child's first teacher, use the library to begin the education of your child – the whole child. Our Weeklies are not an early representative of mainstream education. Our programs are based on the philosophies of whole child education – they involve far more than academic goals incorporating great focus on physical, social, emotional, aesthetic and mindful goals as well.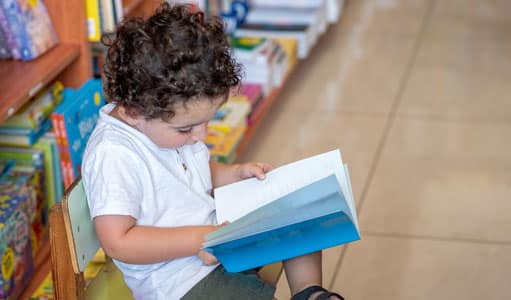 Birth-23 months with adult
2-3 years with adult
Little ones will happily gain early literacy skills listening to stories and develop motor and social skills through playtime.
3-5 years independent
Transforming learning and play into an art that educates the whole child, this program will instill mindful techniques in preschoolers through age-appropriate meditation, yoga and amazing play.
Our No Child Left Inside Programs occur at least once a month. Too much time indoors with television, video games, computers and any of the technological devices available can be harmful to our children.
These skills develop in the first five years of life & your child's early experiences with books & language will build a foundation on which they will learn to read. 
Christine Fitzgerald, Head of Children's and Parent Services Department received her MLS from CUNY Queens with separate certification in Children's and Teen Library Services in 2012.  She also earned a Bachelor of Arts in English, minoring in Child Study in 2009.  She enjoys spending time with her family, including her crazy Jack Russell Terrier, reading, listening to audio books, gardening, and collecting seashells on the beach.  Her favorite season is fall.  Her favorite holiday is Halloween.  She has too many favorite children's books to list, however, Wonder by Raquel J. Palacio and The Little Brut Family by Russell Hoban are among her top picks.  Her favorite quote is "Yesterday is history, tomorrow is a mystery, but today is a gift.  That's why we call it the present."  Winnie the Pooh "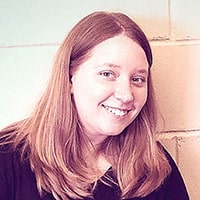 Jaimie Shapiro, Children's and Parent Services Librarian received her MLIS from Long Island University Post in 2015.  Her Bachelor of Arts from SUNY Albany ('13) is in Information Science, with minors in Psychology and Educational Studies. She enjoys reading, playing video games, baking, marine science, and spending time with her family and friends. Her favorite children's book is Fortunately, the Milk by Neil Gaiman.